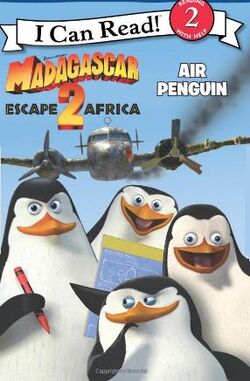 Skipper checks the doors. Kowalski checks the engine. It's time to sit back, relax, and hit the skies! Who says that penguins can't fly?
About the Author
Edit
Susan Saunders is the author of more than thirty books for children, including the Pony Camp series from Harper-Paperbacks. She lives in New York, NY.
In addition to the Black Cat Club series, Jane Manning has also illustrated This Little Piggy for Harper-Festival. She lives in Deep River, CT.
Publishing Details
Edit
Reading level: Ages 4-8
Paperback: 32 pages
Publisher: Harper-Collins (September 23, 2008)
Language: English
ISBN-10: 0061577642
ISBN-13: 978-0061577642
Product Dimensions: 8.9 x 6 x 0.1 inches
Shipping Weight: 2.1 ounces
Where to Find
Edit
Look Inside
Edit
---
END OF ARTICLE
---